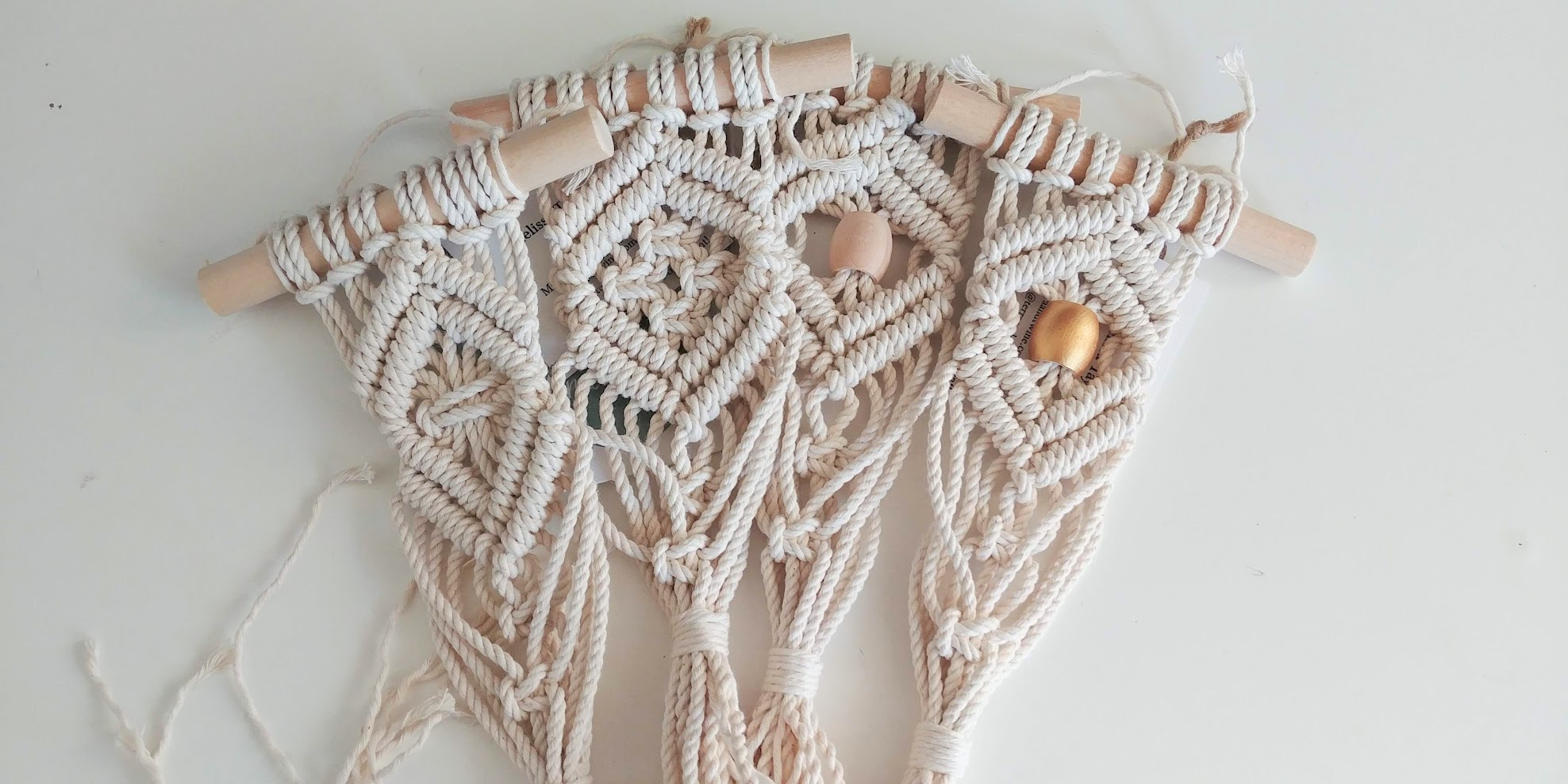 Macrame Wall Pocket
My mini mac wall pockets are made with 100% cotton cord and natural wood dowels.
As an avid plant lover and collector I found myself running out of space for some of my small air-plants. I drafted up this design to give myself an alternative home for some of these plant babies.
From positive feedback and requests for orders I decided to make these Macrame Wall Pockets available to all!
Put a happy little air plant in your wall pocket to brighten up the room, or use it for smaller size crystals to keep your home filled with all the good vibes.